Soon after Columbus (OH) West High School's football team finished its 2016 season; a campaign that included a run to the Division II playoffs, the team gathered together at Spaghetti Warehouse in Columbus for a special dinner that celebrated its success – on and off the field.
Thanks to the generosity of one of the team's avid supporters, the players and coaches could experience a great tasting meal while enjoying one another's company as players and coaches often do throughout a season that won't soon be forgotten.
In a recent article, posted on the Columbus Dispatch newspaper's website, the team's quarterback, Christian White, said, "That Spaghetti Warehouse dinner was great and it was so different to make the playoffs. The community was shocked. I heard a lot of people thought we'd go 4-6. We showed the doubters."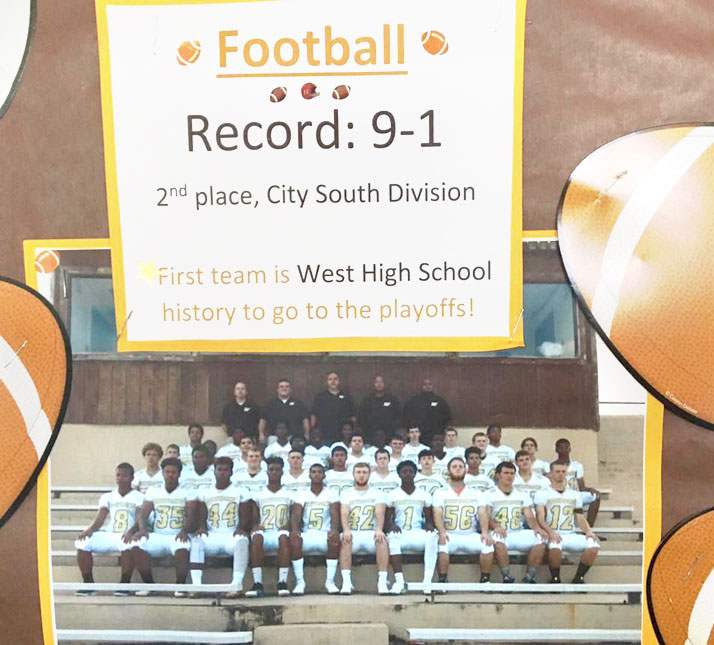 The Cowboys fired up the community with a final season record of 9-2 and their first-ever playoff game.
We congratulate Columbus West High School and its football team as they prepare for another season; one filled with promise and, perhaps, another visit to Spaghetti Warehouse to celebrate.
Ready to celebrate? Visit us at Spaghetti Warehouse in Columbus. We are located at 397 West Broad St. or call us anytime at (614) 464-0143 or visit us online at: www.meatballs.com or on Facebook at: www.facebook.com/spaghettiwarehouse.