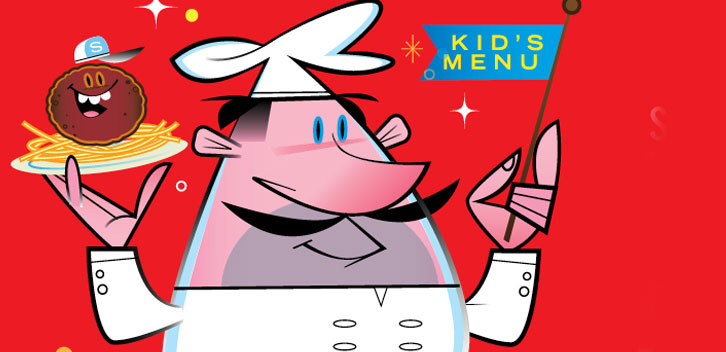 kid's entrÉes
---
Spaghetti with Choice of Sauce
Rich meat sauce, tomato sauce or marinara sauce.
Spaghetti and Meatballs
Spaghetti and 2 Meatballs.
Grilled Chicken Breast
Served with fresh steamed broccoli.
Cheese Pizza
Add any one of the following items for 60¢ each: pepperoni, sausage, extra cheese or mushrooms.
Mozzarella Cheese Sticks
Served with tomato sauce for dipping.
Meat or Cheese Ravioli
Served with tomato or marinara sauce.
Chicken Strips
Served with potato fries.
mac and Cheese
sides and drinks
---
Fresh Apple Fries
Applesauce
Garden Salad
Milk
Chocolate Milk
Juice
Soft Drink
Coca-cola, Diet Coke, Sprite, Dr Pepper
* Caution: Consuming raw or undercooked meats, poultry, shellfish or eggs may increase your risk of foodborne illness.